Welcome to the Animation Meme Wiki!
This is a community-driven wiki for animation memes, the animators behind them, and related topics. Feel free to add new pages and edit existing ones to improve the site!
What are animation memes?
Animation memes are short animations of a character dancing or sometimes singing along to music with the intent to be spread or repeated by other animators with their own characters. They usually involve simple, repetitive actions. Animation memes are a great way to express your talent, show off your art, and improve your animation skills!
If you want to add yourself please read the rules before adding yourself and feel free to edit articles. We have a strict zero tolerance policy for vandalizing articles, and so do not vandalize any article or you will be banned.
The Animation meme wiki has an offical Discord server that can be found here!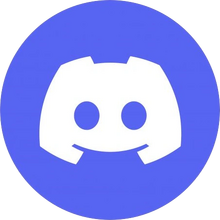 A message from the creator
I am KAIJAACK and I made this wiki. Thank you all for making this a great place. (I mean..... Somewhat but still.) I appreciate all of the great people. Keep working. You'll work faster when you don't care.
-Sincerely, your friend KAIJAACK Animation Studios.
YOU own the limits.
BE SURE TO READ THE RULES PAGE BEFORE CONTINUING First this message from KAIJAACK Animation Studios. AKA Aliasion. The founder and owner of the wiki giving you a warm...... (I just made this for the popular animation memers, don't take it personally if I didn't include you. I'll add more soon don't worry ladies and gentlemen. After all, look at the message.)